Online Background Checks
---

Online Background checks for the 2018 Spring Season are NOW OPEN! If you would like to volunteer this season please complete the Online Background Check ASAP! CLICK HERE to complete.
---
WC Pee Wee day at Dick's Sporting Goods
---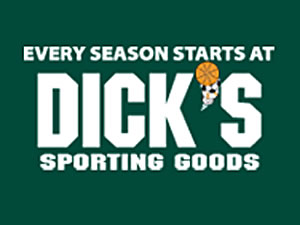 Saturday March 17th and Sunday March 18th will be Warren County Pee Wee Days at Dick's Sporting Goods. Print the coupon below and save 20% throughout the store!
CLICK HERE to download your coupon!
---
UPdate on 2018 Bat Guidelines
---
Starting in 2018, Pee Wee baseball has updated our rules regarding acceptable bats. The rule now reads:
1) Any bat with a 2 1/4" diameter OR
2) 2 5/8" diameter bats stamped with the USA baseball stamp on the handle and manufactured in 2018 or later.
Please note that Little League and Cal Ripken are mandating that all bats meet the USA standard. Thank You.
About WC Pee Wee Baseball
---
Warren County Pee Wee Baseball is for 4-8 year olds in Warren County, KY comprised of T-Ball, Division I (5 and 6 year olds) and Division II (7 and 8 year olds). The goal of Warren County Pee Wee Baseball is to teach area youth the fundamentals of baseball in a fun, competitive, and safe environment.
---
Little League Fall Ball (Kid Pitch)
---
For those who have aged out of Pee Wee Baseball, Bowling Green East, Warren County North, and Warren County South offer Little League Baseball (kid pitch). Please see links below:
---